Innes
From the Gaelic name of MacAonghuis (click on name to hear it in Gaelic)
excepted spelling ----(list is official list of the clan Innes)
Eanes, Ince, Inch, Innes, Ennis, Inness, Innis
Septs of the Clan Innes (sub clans of the Clan Innes)
MacTary, Milnes, Marnoch, Mitchell, Maver, Oynie, Mavor, Redford, McInnes, Reidford, Middleton, Thain, Mill, Wilson, MacRob, Milne, Yunie
Although spelling is important to us now in this day, one has to remember it was not of any importance to anyone until after the the turn of the century around the 1900's. One could find an individual spelling his name several different ways through out his life. This is upsetting to us now, but was very common practice then.

My Ennis/Innes line comes into the United States by way of Alexander Innes in 1650-51. He was an indentured servent sold to Sagus Iron Works in Mass. by Becx and Foote. Click Here to read the entire story of Alexander Innes.
By Darryl Boyd
****************************************************************
Clan Innes
Innes motto --------Be Traist "Be Faithful"
Badge ---------------Boar's head erased Proper (see background)




History
From the official history of the Innes Clan (www.clan-innes.org)
The Innes clan dates back to 1160 AD when King Malcolm IV confirmed the Barony of Innes on one of his knights, Berowald of Flanders. The Barony was located on the outskirts of Elgin in North-East Scotland. It stretched for over six miles along the south shore of the Moray firth, between the Spey and Lossie rivers. The name comes from the Gaelic, Innis, which means meadow, greens or island, all descriptive of this area. The Inneses grew to be one of the most powerful families in the province of Moray, dominating the parishes of Urquhart, Lhanbryde, and the surrounding district. Innes House, still occupied, was built on the barony by Sir Robert Innes, 20th chief of Clan Innes, between 1640 and 1653.
Sir James Innes, 22nd chief, married Lady Margaret Ker in 1666; and as a result their great grandson, Sir James Innes, inherited the Dukedom of Roxburghe in 1805 when the Ker family line died out. Today, Sir Guy David Innes-Ker, 10th Duke of Roxburghe, is the 30th Baron of Innes in direct descent from Berowald of Flanders. He resides at Floors Castle near Kelso, Scotland.
The Inneses played their full part in the tumultuous history of Scotland. It was John Innes, Bishop of Moray, who rebuilt Elgin Cathedral in 1407-1414 after it was sacked and burned by the Wolf of Baenoch. Another Innes, the Laird of Innermarkie, wasbeheaded for his part in the murder of the Bonny Earl of Moray. In this century, Sir Malcolm Innes, K.C.V.O., W.S. has been Lord Lyon King of Arms since 1981 as was his father, Sir Thomas Innes of Learney, before him.



Tartans: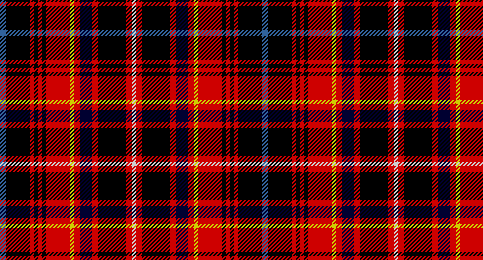 Clan Tartan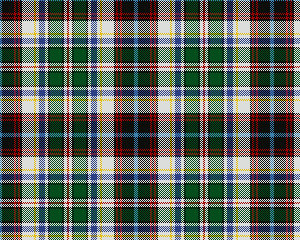 Dress Tartan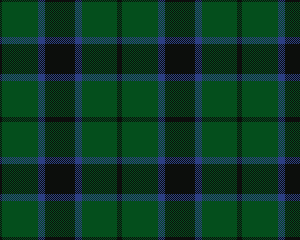 Hunting Tartan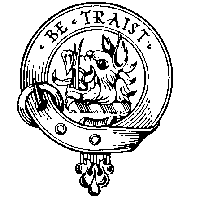 Copyright August 2000
by
Screaming Guy Productions